Creating Java Keystore for APK Signing
---
Initial Requirements:
Java 16 is currently not supported, multiple java versions can also cause issues, you can resolve these issues as it might show keystore tempered / incorrect password issue.
Press (Windows + R) or go to Run, then type 'cmd' and press Enter to open Command Prompt.
Command:
keytool -genkey -keyalg RSA -alias myalias -keystore newkeystore.keystore -storepass yourpassword -validity 36000 -keysize 2048
Important Note: Always keep a backup copy of your keystore file at a safe location. You will always need the same keystore while updating your existing app on Google Play!
-alias - You can specify alias name with this parameter
-keystore - Name of Keystore File
-storepass - Keystore Password
-validity - Validity of Keystore in Days.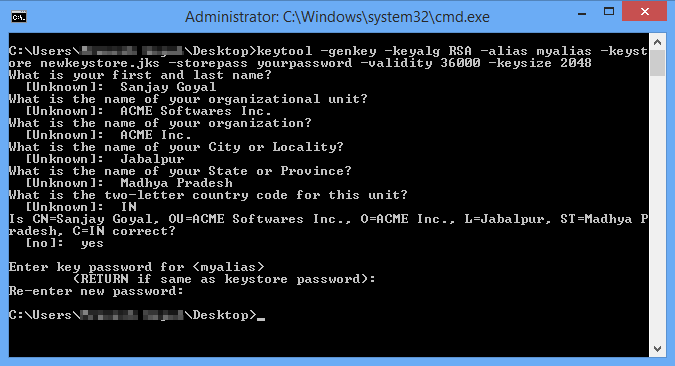 Your Keystore has been created, you can now use it with Website 2 APK to sign your Apps.
Applying any of suitable methods for App Signing.